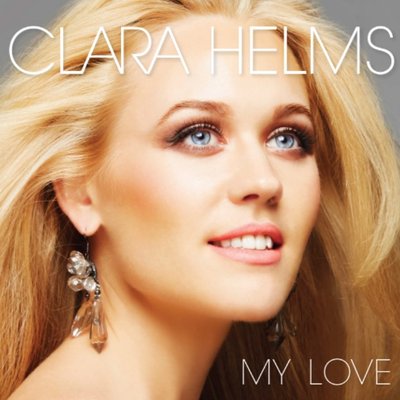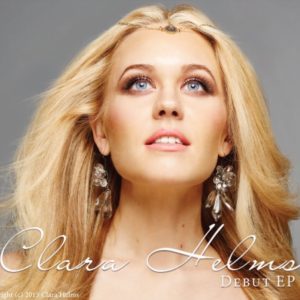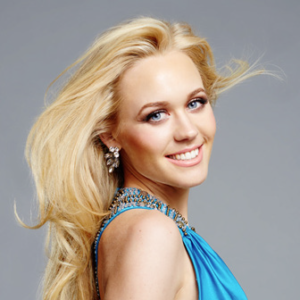 Biography
Internationally acclaimed Classical Crossover singer-songwriter, Clara Helms, is one of Australia's most popular and sought-after talents taking on the world. With two Australian Prime Ministers, The Governor of Western Australia and the international corporate elite among those to have been moved by her pure soprano voice, Clara has opened for international greats such as Il Divo, headlining at the Marina Bay Sands Event in Singapore hosted by David Beckham and singing the Australian Nation Anthem at International sporting events. Titled by the people as "The Voice of an Angel".
A Bachelor of Music in Classical Singing (B.MUS) graduate from the prestigious Western Australian Academy of Performing Arts (W.A.A.P.A), Clara has developed a captivatingly strong stage presence singing music genres from opera to pop opera, musical theatre, jazz, contemporary and her own originals. She also
received Honours for her Teachers Certificate in Classical Ballet at the Australian Institute of Classical Dance and is trained in Classical Ballet, Jazz, Tap, Ballroom, Character, Contemporary and Argentine Tango, and High Distinction for Speech & Drama from A.M.E.B and the Trinity College London.
2018 has already commenced in full flurry for an exciting year ahead; with private party singing events, to the lead in a short film called "Thanatos Palace Hotel", and 4 acting Ads already filmed for UNSW, Piksters, Manly Tourism and Holey Moley, to Clara's first lingerie photoshoot and a huge array of other modeling work from Dolce & Gabbana to Coopers and many more, this is going to be a wonderful year.
2017 saw Clara's Debut trip to L.A where she was invited to record the Single "All By Myself " with some of David Foster's recording team, a collaborations with some of the biggest and best in the industry, lead by Producer Thomas Spencer while also spending time with her music hero, Graham Russell of Air Supply in Vegas. This phenomenal new sounding Single has been highly praised by Eric Carmen (who wrote the song) and Celine Dion's previous manager of 17 yrs, Paul Farberman.
Throughtout this year Clara has been singing around the world with her solo show, 'The Voice of an Angel', while on home ground she is supporting her charity of choice, the Humpty Dumpty Foundation singing for
their incredible events as well as the main entertainment at the Anglicare Ball and the English National Anthem singer at the Rugby World Cup. Clara is also doing extensive acting work in the second half of 2017, with 5 TVCs, 2 Short Films, 3 Luxury Home Presenter Film Projects, 1 Documentary and 3 modelling photoshoots and 2 modelling jobs etc.
During 2016 Clara performed her acclaimed Solo Headline Show, "The Voice of an Angel" on tour in over 24 countries and was cast as the lead Diva Soprano in the new production 'Encore', singing one of the hardest Arias in music history, the 'Queen of the Night' Aria to resounding standing ovations. Late in 2016 Clara relocated from Perth to Sydney, via Melbourne where she recorded an exciting new 12 Track Debut Album, titled "My Love" to be released early in the new year. More coming soon.
In 2015 Clara released of her self-titled Debut EP consisting of three originals and a spine chilling cover of the beautiful 'Hallelujah' by Leonard Cohen. This EP marks the first time Clara will be sharing her original
compositions. Her first track, 'Who Am I' is a sensual contemporary ballad infused with a glass shattering Clara Helms.
In 2014 Clara headlined at the exclusive Hayman Island Resorts New Years Eve Party and also in Singapore for the Marina Bay Sands Christmas Lights Up Event, Hosted by David Beckham. She also opened at the Princess Margaret Hospitals "Bear By Night Ball" at Government House for the Australian Governor Malcolm McCusker. During the year Clara performed on Channel 7's Telethon and at
corporate functions including for the "Australian Hospitality Association", the "Australian Medical Association", "Australian Institute of Company director" and many more. The year was also filled with headline performances on luxury cruise ships. Between performances, Clara landed the lead roles in the
1940's short film, 'Letter to Hunt', the short film 'Homecoming' and a featured role in the web series ' AshBecLee'.
It was a busy year for Clara as she also launched her own "Belief Beyond Bullies Foundation", to increase public awareness and inspire self empowerment for young people affected by Cyber Bulling.
In 2013 Clara was rebooked to sing at Government House for the Australia Day Luncheon in front of Governor Malcom McCusker and his distinguished guests. Clara also performed at the Federal Election Gala dinner for the Australian Prime Minister Tony Abbott. She also headlined at the Hyatt Ballroom for the Liberal Gala Dinner for former Prime Minister John Howard.
Other corporate functions that year include, the headline acts at the Heath Ledger Theatre, the WA Tourism Awards, the Weld Club's Fathers Sons & Daughters Dinner and the Rosendorff Christmas party. Her diverse talent included a supporting lead acting role in the Western Australian feature film, "Foreshadow", the feature film "The Reckoning" and in Nez Erok's musical video "Beautiful".
In 2012 Clara performed twice at Government House for the W.A. Award of the Year and the Governor's Australia Day Luncheon. She also performed at the Variety Ball and was the supporting act at the Il Divo concert in Kings Park. Clara has been chosen to perform the Australian Nation Anthem at various international and local sporting events such as the Wildcats Grand Finals, the Inter Dominion Grand Final at Gloucester Park and at the International Rugby Championships, Australian Wallabies VS the South African Springboks at Paterson Challenge Stadiums. The year also saw Clara as the featured entertainer at events such as the "Boobalicious Ball", the Rottnest Lodge Leeuwin Estate Dinner, the Ruth Tarvydas Fashion Friday at the Perth Hilton, the Annual Italian Night at Gloucester Park, the opening act at Ronald McDonald Mercedes-Benz Ball at the Crown Casino and as the guest entertainer at the Gold Bars Gold Christmas Party.
In 2011 Clara performed at the "Classical Valentines" and "A Romantic Getaway" concerts. She also performed a two hour one woman show, "Sweet Subtlety and Sexual Seduction" at The Ellington Jazz Club and as a guest performer on Channel 7's Telethon.
Clara's Film and Television roles include nine short films, a web series and three feature films since 2010 as well as playing the character of Julia in the play "Zastrozzi".
Her diverse background includes studying modern languages, (Italian, German and French) at the University of Western Australia in 2010 and Italian at Istituto Italiano in Florence, Italy for three months over the Summer 2008-2009, and she received a Bachelor of Music in Classical Singing at the Western Australian Academy of Performing Arts in 2009.
Clara is also a passionate humanitarian, who, in participation with the Perth Rotary Club, raised money to support those affected by the Queensland floods 2011 by holding a number of small concerts. She also organized a major Fire Relief Concert for her childhood home town of Roleystone in April 2011, raising over $10,000.
Clara Helms has a very diverse background in the arts and is one of Australia's most outstanding talents. She is perfectly suited for any special occasion from concerts, balls, private and corporate functions to formal restaurant lunches and dinners, weddings and party events.
Her extensive repertoire of classic Pop Opera contemporary standards include "Time to Say Goodbye", "Hallelujah", "Amazing Grace", "Memory", "My Heart Will Go On" to classic jazz and musical theatre greats like "Fever", "Summertime", "You'll Never Walk Alone", "I Could have Danced all Night", "Autumn Leaves", cheeky sexy songs like "Diamonds are a Girls Best Friend", "My Heart Belongs to Daddy", "Call from the Vatican", "Hey Big Spender", "Broadway Baby", to Lloyd Webbers "Think of Me", and beautiful foreign songs and arias from "Queen of the Night", "O Mio Babbino Caro", "Les Trisangles des Sistres" to "Because We Believe" and "Parla Piu Piano" and many more.