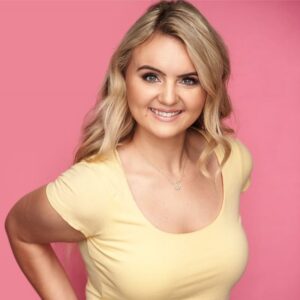 Biography
Hailing from Adelaide, South Australia, talented singer/songwriter, Cassidy Rae Gaiter, 26
grew up surrounded by a wide variety of music. Her love of the stage began with her very first musical theatre performance at the tender age of 5.
Cassidy creates music because of her strong desire to connect with people, via a combination of song and honest, relatable story telling.
"When people hear my music, I hope they experience comfort, happiness and inspiration to follow their own dreams"
Specializing in country pop music, Cassidy's songs are full of lyrics conveying real life experiences, including the good and bad of everyday life as a mid-twenties' woman, grateful to be able to chase her fantastical dreams.
Cassidy also plays both guitar and keyboard, is an award-winning musical theatre actor, has appeared in numerous film/television projects and has even had the occasional modelling assignment.
Cassidy's music is strong, melodical, sassy, endearing and empowering. Motivated by the incredible support from her family, friends, and peers. And her overwhelming desire to perform and create music that resonates with an audience across multiple platforms.
"Her talent is simply stunning, smooth, vibrant and melodic"
Cassidy finds inspiration in many places and has travelled, performed, and lived extensively throughout Australia, USA, and Europe all of which has greatly influenced her creative style and process. Moving to Nashville, Tennessee in 2020 was a dream come true and allowed her to write, collaborate, record, and perform all over Southern USA. Unfortunately, due to the current global pandemic, for safety reasons, Cassidy had to cut short her residence and return to Adelaide.
Cassidy took some time to reassess her career aspirations after a tumultuous 18 months. Returning to Musical Theatre with lead roles in Mamma Mia (2020) and Hello Girls (2021) and recording new music with her favourite Australian Producer, Andy Mak, has ignited her spark again and it is with great excitement that Cassidy is planning the release of two new singles and corresponding music videos in 2021.
Debut EP "Shake It Don't Fake It ", charting at #1 country album & #9 all genres on iTunes
 "The six-track EP 'Shake It Don't Fake It' is the perfect distillation of what makes Cassidy such a vibrant and exciting new artist. Four of the tracks are co-written by Cassidy, and all of them reflect her full-colour personality. From the sly critique of Instagram culture in first single 'Putting on a Show' to the puncturing of naïve love clichés in 'Prince Charming', Cassidy's music is like a fun talking to from your new best friend."
Singles "Puttin' on a Show", "All the Feels" and "Boy Like That" all charting at #1 on iTunes
All singles have charted #1 on numerous local, regional, and national country music radio stations around the country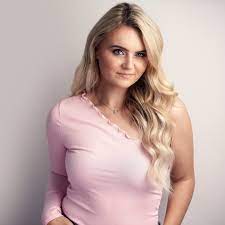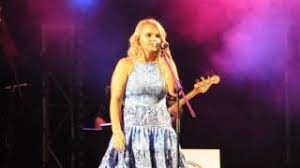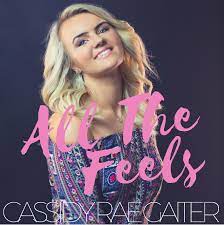 AWARDS/NOMINATIONS/HIGHLIGHTS:
"Boy Like That" nominated for Best Music Video SA Screen Awards 2020
"Boy Like That" nominated for Best Female Country Single SA Music Awards 2020
Nominated for People's Choice Country Artist SA Music Awards 2020
Top 10 finalist TCMF Starmaker 2017 & 2018
People's Choice winner TCMF 2017
New Artist of the Year winner Planet Country 2017